Hi All
Has been pretty cold and grim, but busy here in the land of Volcanic Hills.
Firstly, been a while since the last post, as the advent of School Holidays always puts a brake on anything but do the job.
The first week was a shock to the system getting back to the rush that occurs at such a rate it always surprises you that there are that many people all here at once.
Then it got cold, snow like cold, but they still came here.  Freezing when the sun went down so we were slammed by people looking for a haven of warmth.
Even managed to get some snow on the top of Mt Tarawera here in Rotorua, hard to see but was a light covering.
Had the home show in the middle weekend and that was a blast!  All about the locals and it never ceases to amaze me that no matter how many of these things we do how many of the local BOP people still ask where we are situated.
Had the wildest day that weekend though, with a freak low cloud sweep into the Rotorua region and covered the town.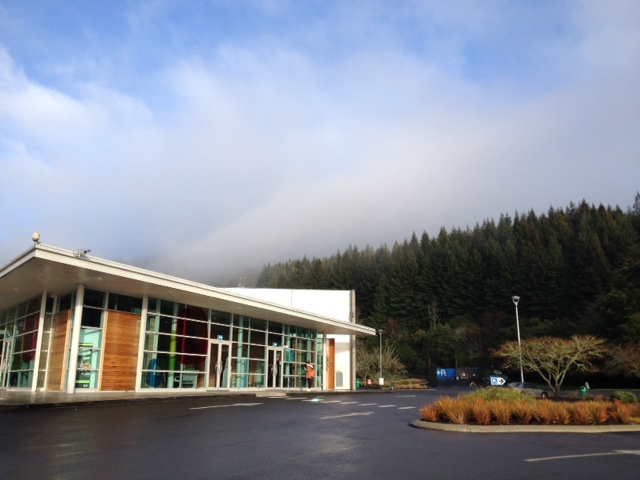 Managed to get a photo of it before you couldn't see the entire place.
Sean had the first weekend off of the holidays and I had the last couple of days.  So I headed off to my parents beach place at the lovely Maketu!
What a spot, have to say it was a welcome relief to the weeks before.
This is the view looking out toward Mt Maunganui and Papamoa.  You can see the entire Coromandel peninsula in the back ground.
Had a great time doing everything but work, fishing, eating and enjoying some fantastic VH wine.
The neighbour came over to see us to see if we wanted some pheasants! Check out this photo!!
Anyway had a very interesting food matching experience after that.
Will keep you posted on all we are doing.
Keep enjoying the Volcanic Hills Wines, speak soon.
Brent