Hi Everyone
Well, have been on holiday so sorry for the untimely space since my last post.
Looked out the window here the other day and WOW what a site in Yellow. Check this out…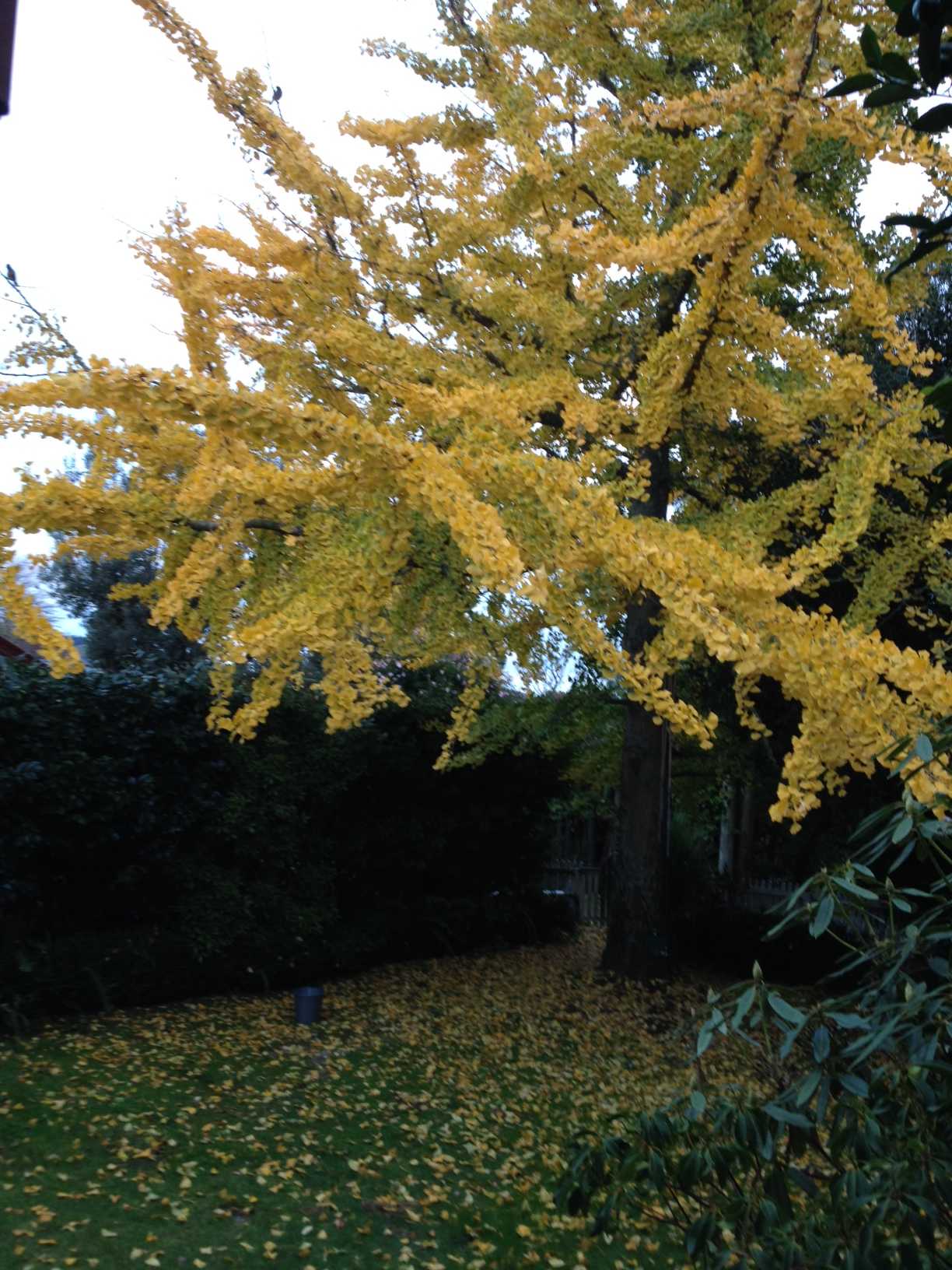 Guess the winter plays havoc with the trees as much as the temperature!
Sean had a great couple of days at the Mystery Creek field days a fortnight ago too, we went with the intention of getting our name out there and got a great result.
We have employed a new person for our tasting room, John Rainbow. 
John started life in Hawkes Bay so has a good wine pedigree, and now has joined us to have some fun with Annie, Sean and Myself.  Come up and meet him if you have time!
It is so nice to get to this time of the year as we now await the arrrival of our new wines to market.
My first taste of the 2014 Sauvignon Blanc was a bleathe of fresh air to the taste buds!  It is so amazing to suddenly go to a new vintage, and the fresh acidity and crispness you always see.
COME IN AND SEE the new stuff in August and you will be blown away…
Speak soon
Brent