Rotorua Tasting Room
Up top of the Rotorua Skyline Gondola – come and enjoy the views!
Wine Tastings
5 Wines / $16.00
3 Wines / $11.00
You must be over the age of 18 to partake in Wine Tasting at our Rotorua Tasting Room.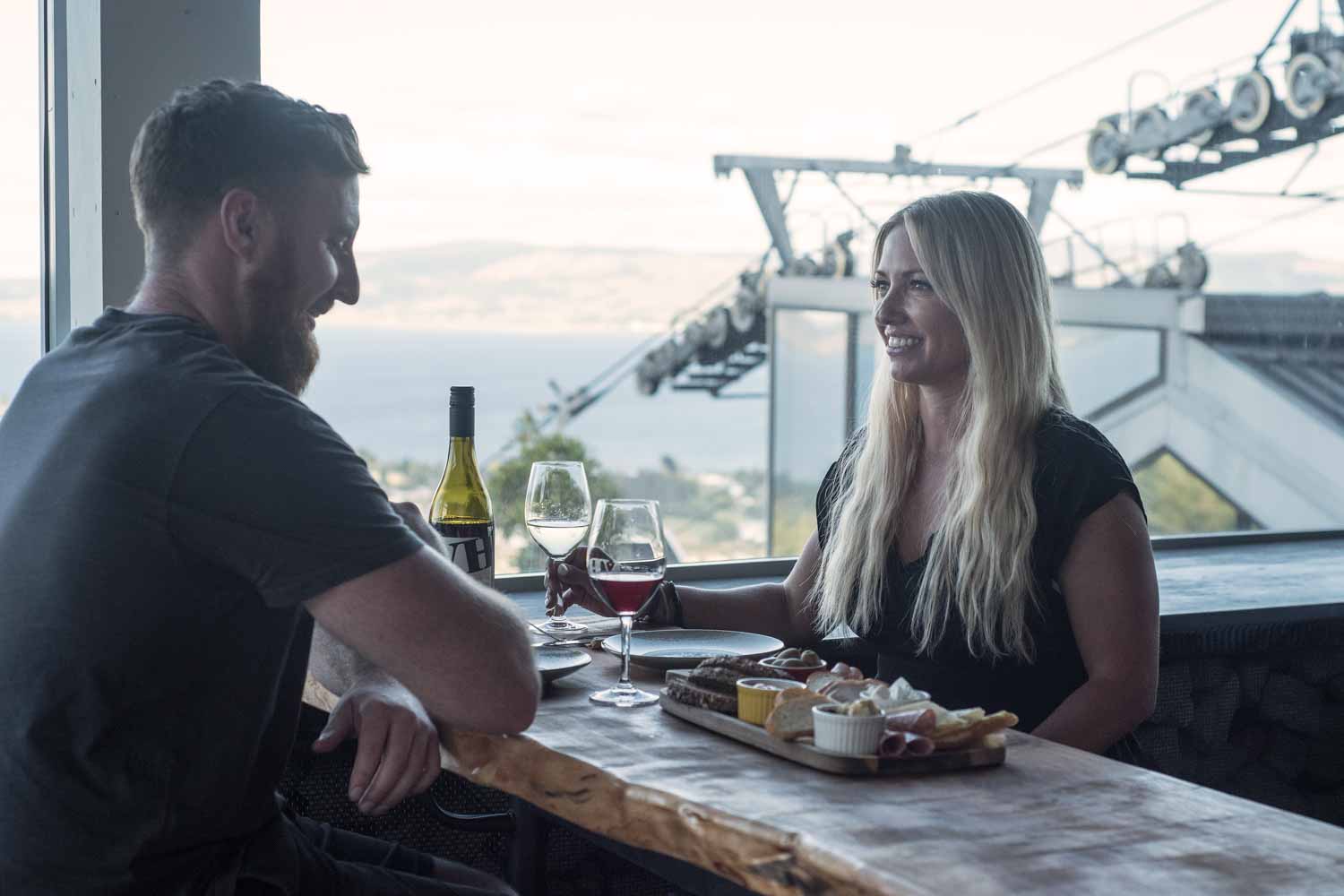 We have set up our tasting room at the top of the gondola, so that you can drop in and do a tasting and take a few bottles home.
Bring a big gang if you like or come on your own. Alternatively you can relax with a glass of wine and something to eat and soak up the view.
If you are bringing a group, let us know so we can reserve a space for you.
Opening Hours
Daily during school holidays - valid until Sunday 19th July.
Please note these are changing regularly at present so check back before you visit.

Monday - Tuesday 12.00pm - 5.00pm / Last wine tasting @ 4.15pm
Wednesday - Saturday: 12.00pm - 6.00pm / Last wine tasting @ 5.15pm
Sunday: 12.00pm - 5.00pm / Last wine tasting @ 4.15pm
Due to liquor licensing regulations the Volcanic Hills Winery and Tasting Room are always closed on Christmas Day, Good Friday, Easter Sunday and open at 1pm on Anzac Day (25 April)
Check out a 360° Tour of our Rotorua Tasting Room
Come and check out the view for yourself!
Tasting Options
$48.00 return gondola ride and wine tasting for 5 wines when purchased at the bottom of the gondola
$34.00 return gondola
$16.00 taste 5 wines (30-45 mins)
$11.00 taste 3 wines (15-30 mins)
Dine In Menu
$10.00 glass of Sauvignon Blanc, Chardonnay, Pinot Gris or Syrah
$12.50 glass of Pinot Noir
$22.50 Cheese Board
$25.00 Antipasto Platter
$10.00 Wedges and Sour Cream
$10.00 Bread and Dips