Your good taste deserves more...
...it deserves a part in the ongoing success of Volcanic Hills Winery and a chance to transform the way great wine is experienced.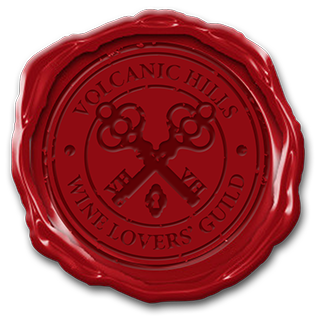 What can you expect to find?
In the past, a Guild represented a collective of some of the finest craftsmen who learnt their craft as apprentices from the Guild's Master. Our modern-day take, the Volcanic Hills Wine Lovers' Guild, is where you will find a collective of wine drinkers and tasters who seek a new wine-buying experience that reflects the mystery and style of our craft.
Members are rewarded with exclusive Bounty including a part to play in the evaluation of our wine, a direct line to the winemakers and other Guild members, insider prices and exclusive deals.
People passionate about wine who you can share your appreciation and ideas with and together become a part of the Volcanic Hills Winery success story.
You don't have to have shares to be a part of a winery's success. Your forward commitment is a mandate to produce great wine and your feedback contributes to its quality.
Enter The Guild and you will find wine drinkers wanting more from their experience than a big box of mass-produced middle-of-the-road.
Pay $15/week towards your next order into The Guild Reserve.
Payments in The Guild Reserve provide the winemakers the mandate to go and source the best grapes for you.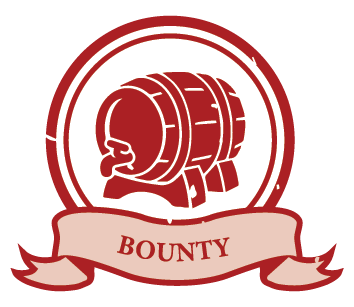 All that you pay you get back in great wine at insider prices (20-24%) off RRP) and exclusive deals.
No membership fees, just $15/week paid straight into your Guild membership account within the Volcanic Hills Wine Lovers' Guild Reserve. ALL that you pay is yours to spend – we don't take a dime. And if you want to pull out you can cancel at any time.
Have you met these guys? They are Sean Beer and Brent Park. In a traditional Guild they would have been called your Masters but you can just all them 'Your Winemakers'. If you asked them, what's the one thing you could do to contribute to the ongoing success of a small independent winery like Volcanic Hills, they would both say 'enter The Guild'.
These two creative individuals don't need a chain of big box retailers to distribute their brand. They just need a nod in advance from you – a commitment to two winemakers who stepped away from their corporate winemaking jobs to have the freedom to explore wine styles of quality and character.
Sean & Brent have had the courage to do something differently. They deserve a like-minded Guild of Wine Lovers to transform the way Volcanic Hills wine is experienced – and people passionate about wine deserve more too.
How is it different?
It's not your typical retail experience. It's a community of wine drinkers and tasters who want to learn the craft, evaluate our wine and enjoy the rewards of the job including exclusive deals and insider prices.
Provides a chance to vote with your glass to disrupt the status quo and change the way you and other like-minded people experience wine forever.
If you've ever dreamt of being connected to a small independent winery here is your opportunity to experiment alongside a unique community of insiders.
You learn the craft when we fuse together wine and education and fun. As a wine lover, imagine what you will experience when you're given the challenge to take your knowledge of wine to the next level?
It's a new way to experience wine. The Guild, with a nod to the past, is turning convention on it's head to provide an experience your good taste in wine deserves.
It's the first of its kind in New Zealand and you could be one of the first to experience it. Those who enter before 5pm 11 November 2016 will constitute the Founding Members of the Volcanic Hills Wine Lovers' Guild.